Information on Driving Schools in Dubai
Different emirates in the United Arab Emirates have different driving laws. You must obtain your driving license from one of Dubai's accredited driving schools in Dubai, according to the Road and Transport Authority (RTA) in Dubai.
Residents of the Emirates may receive training at the driving schools in Dubai. Those who are over 21 who successfully complete the training are given a driving license for Dubai. For people between the ages of 18 and 21, they grant a probationary driving license. Below, we'll go over some of the top driving schools in Dubai in detail to aid in your decision.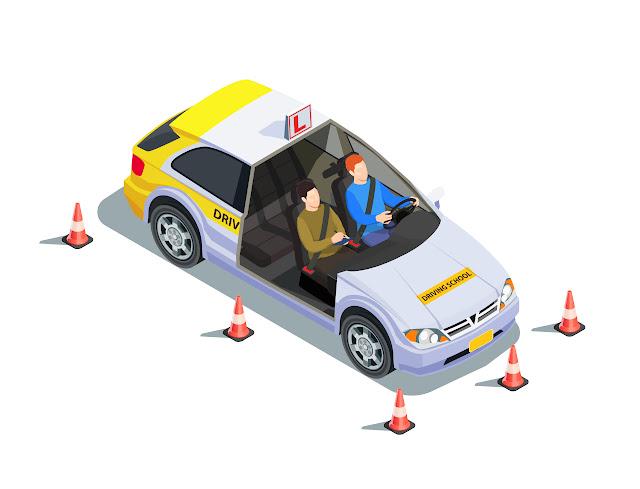 BEST DUBAI DRIVING SCHOOLS
There are many driving schools in Dubai where you can learn the fundamentals of driving, including well-known brands like Belhasa and Emirates Driving Institute. After completing your training, you must pass a driving test that is divided into stages based on theory and practical driving. Check out the list of driving schools in Dubai below:
The Emirates Driving School
Driving School in Belhasa
Center for Galadari Motor Driving
The Emirates Driving School (EDI)
Emirates Driving Institute was founded in 1991 and is recognized by the UK's AA Driving School. It has the distinction of teaching more than 500,000 students and is one of the top driving schools in Dubai. Depending on the number of training hours and the type of vehicle, the institute offers a variety of driving courses with about 500 qualified instructors. For enrolled students, EDI provides a bus service that travels to all the major Dubai landmarks. Additionally, the driving school has both male and female instructors, making it more comfortable for women to take driving lessons.
You can enroll in EDI to get a driving license for a car, motorcycle, or any heavy-duty vehicle, like a bus or a truck. More than 40 locations of this driving school exist throughout the emirate. Training facilities in Al Qusais, Al Quoz, and a unique Platinum Driving center in Jumeirah are the most well-known of these. The center also offers a driving simulator and a mobile app for effective training sessions.
Driving School in Belhasa
The Belhasa Driving Centre, one of Dubai's top driving schools and a project of Mr. Saif Ahmed Belhasa, is the public face of driving in the future for the city. They receive training for a variety of vehicles, including motorcycles, buses, trucks, shovels, and forklifts. They can choose from a large selection of vehicles, with at least 650 light vehicles available to train aspiring drivers.
To ensure proper instruction, there is a ratio of 1 instructor to 1 student. Their e-classes allow you to choose remote learning as an option. Belhasa additionally provides VVIP course packages in luxurious vehicles like Mercedes and Range Rover. These are First Class and Business Class packages.
After completing your training in such high-end vehicles and obtaining your driver's license, you might want to look at these used Mercedes vehicles for sale or purchase used Range Rover vehicles in Dubai.
Center for Galadari Motor Driving
Galadari Motor Driving Centre is a licensed driving school in Dubai and operates in accordance with RTA regulations. One of the top driving schools, it offers a variety of driving courses, including those for motorcycles, forklifts, heavy vehicles, light vehicles, and shovels. The driving school also provides specialized advanced courses for off-roading and defense driving.
The institute has a license from RTA to grant GMDC students learning permits. Additionally, GMDC provides instruction in a number of languages, including Arabic, English, Urdu, and Hindi.
Some of Our More Useful Article's:
Dubai Driving test Step by Step Process