Are you looking for an easy guide on how to pass RTA Theory Test?
The step-by-step guide on this page will show you how to prepare for UAE Theory Test and pass the test on the first chance.
After completing this guide you will have a knowledge to Pass RTA Final Road Assessment Test in Dubai.
My name is Alam, and I am going to help you preparing for the UAE Driving Test. I have been making videos and writing articles since 2020. In that time I have launched several of my own websites, and helped hundreds of others do the same.
This free guide is all about blogging for beginners, who want to pass there Dubai driving test we make videos and we also have a website where you can give free quiz to prepare for the UAE driving.
UAE Theory Test 2022 – Dubai, UAE
The first and most important step toward obtaining the UAE driving license is passing the RTA theory test. This test is also referred to as the RTA Signal Test. You can easily pass the RTA driving theory test by taking the mock tests, practice tests, and deep-dive tests
Dubai Theory Tests
The following test covers all of the topics covered in the RTA theory test for Light Motor Vehicles in depth (THEORY-LMV). There are 20 questions on this exam. Three questions from each topic, as well as two questions from the Hazard Perception video, are included below.
The final report will include an in-depth analysis of the areas in which you should concentrate your studies.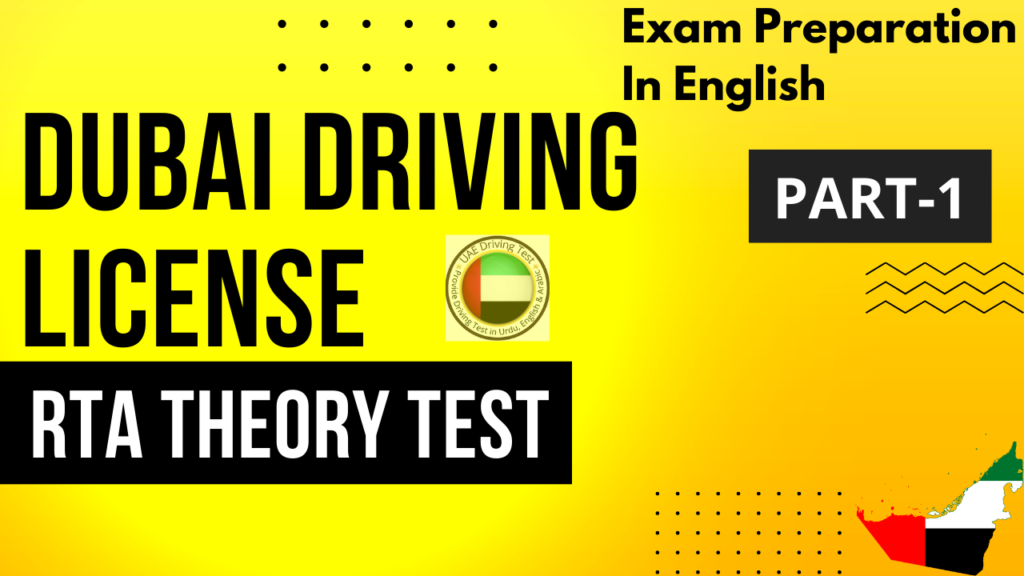 Practice Tests
Before moving on to the next topic, you can see the answers to practice questions. The Mock RTA Test was constructed in the same manner as the Original RTA Test. However, we have summary the number of questions in order for you to finish the test quickly.
You can practice on various topics before taking the theory tests by taking the tests listed below. The questions in this category are drawn from the RTA UAE's theory tests.
You can watch our videos which cover lote of question answers to cover the RTA Theory Test
Dubai RTA Theory Test FAQs
How many questions will be in the test?
Where can I see the complete list of traffic fines?

Answer: This can see in the hand guide provided by RTA also in this guide curated by our team traffic signs list in Dubai
Our some of the popular websites: